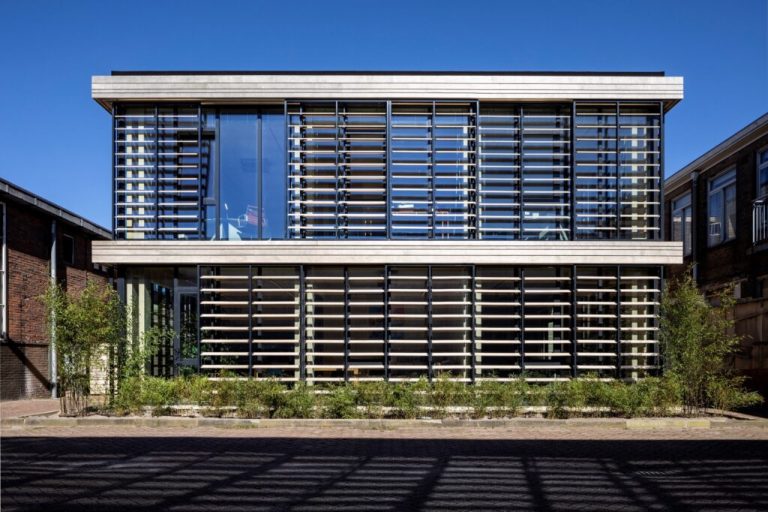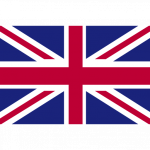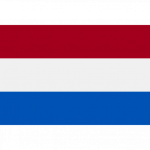 Groenholland UK Ltd. is a ground source specialist company incorporated in the UK in 2001. Over the last 20 years we have provided numerous clients with design and build services of turn key, closed loop Ground Source Heat Pump (GSHP) systems. Not only do we design, install and maintain GSHP systems, we also provide support in concept development by providing desk top feasibility studies, trial boreholes, on site Thermal Response Testing (TRT) and thermal modelling of wellfield response to imposed heating and cooling loads.
Due to the growing number of users of the ground source resource, the undergound in some places is getting quite congested. When this is the case and new systems in the vicinity of existing systems are foreseen, thermal interference between adjacent GSHP systems needs to be taken into account when designing.

In the Netherlands, where large housing projects using ground source in combination with heat pumps are common, Groenholland have developed a thermal interference methodology that is used as the standard tool to predict future temperature effects between adjacent systems and to allow for compensation to warrant long term system efficiency for the end users. 
Ground source projects by Groenholland UK Ltd provide both sustainable heating and cooling to schools, businesses, hospitals and houses. On many of our UK projects installed since 2000 we still provide ongoing support to end users via a web interface and also often physically maintain both plantroom hardware and controls software.
Groenholland UK Ltd. not only offers complete turn key installations, we can also provide support to design teams when energy concepts are developed and the use of ground source is considered. Make use of our extensive experience and knowledge developed over the last 25 years and find out how your project could benefit from using ground source.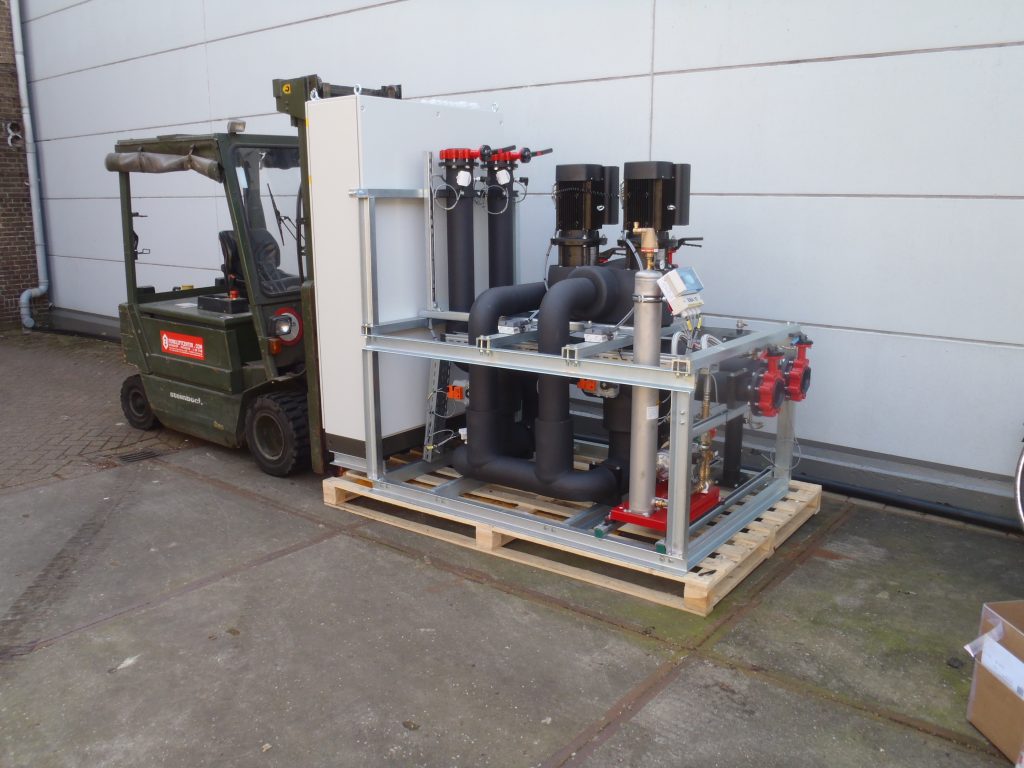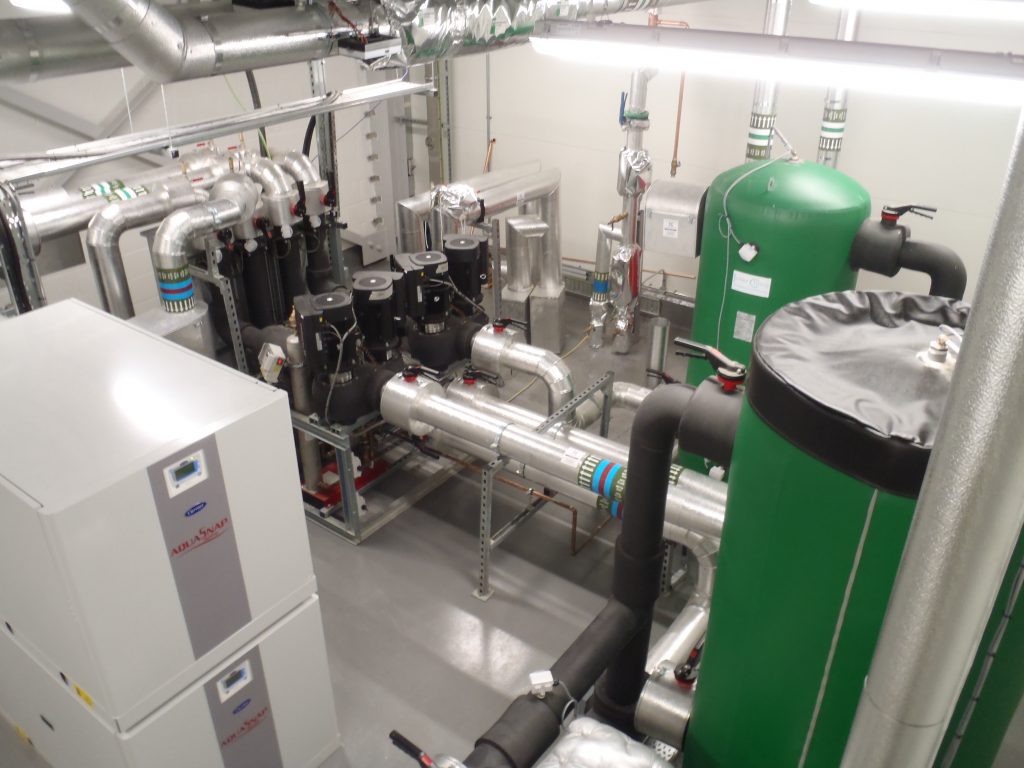 Ground source feasibility study
A first step when considering the use of ground source of a project is to undertake a desk top feasibility study. Using available information on ground conditions, available space on site maybe even some initial energy load information from the energy services consultant or installer can help you get a first order estimate on feasibility of your project
Groenholland UK Ltd also provides design services for borehole heat exchanger wellfield and plantroom heat pump equipment. For testing site suitability for drilling we provide trial borehole services via our preferred drilling subcontractor who also can provide TRT (Thermal Response Testing) to determine the borehole thermal conductivity and background temperatures, both relevant parameters in borehole design.
Groenholland UK qualifications
Groenholland UK Ltd. is a ISO 9001 and MCS certified company. For thermal design we use modelling programs such as EED, FeFlow, MLU (Multi Layer Unsteady state) and ITGBES (Thermal Interference tool). The ITGBES tool has been developed by Groenholland NL to establish thermal effects between adjacent closed loop ground source systems so that temperature loss due to neighbouring effects can be compensated for in design. In the Netherlands the ITGBES is the de facto tool used when permitting all large scale housing developments using ground source systems.


Groenholland UK is an independent sister company of Groenholland NL. The focus in the UK is on design and build systems, some reference projects are:
2001    Commerce way Croydon, office building
2002    St Lukes Church (London Symphony Orchestra), heat pump system renovated in 2020.
2003    Welsh Assembly building, Cardiff.
2008    Chan Brothers Beckton, industrial warehousing
2011    Lakeshore Bristol, appartment building (renovated offices/factory)
2012    World Wildlife Fund (WWF) headquarters, Woking
2014    Bournemouth University Student Centre
2015    Bournemouth University, Fusion building
2016    Prince's Gate, Kensington London, residence
2018    Thorns Beach, holiday residence
2018    Quadram Institute (NHS) research facility, Norwich
2019    Mayfair House, London residence
2020    City University London, new law faculty, Islington.
2021    Holland Park, London Residence